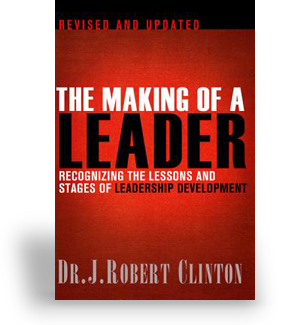 Featured Clinton Resource:


The Making of a Leader — Revised & updated!

A best-seller and Clinton classic, this revised and updated edition includes several new appendices and expanded endnotes as well as an application section at the end of each chapter. The expanded endnotes are of special help, as they connect to Dr. Clinton's ongoing research and his further written material on leader development that has occurred in the twenty-three years since the original book was published.
Welcome to BobbyClinton.com

Our mission is to partner with and equip those seeking to widen and deepen the movement of leadership development research and concepts designed for the global Church at-large. We invite you to browse our catalog of over one-hundred Clinton articles and resources.